Hello Team,
For some reason, ufw is set to disable after successful installation.
root@panel:~# ufw status
Status: inactive

With that said,
I tried to enabled it today, and I was locked out in my panel.
All ports in the service tab are not open.
I had to access root again and disable
ufw
. By default, the services listed on the firewall tab should work, right? — after
ufw enable

At the moment, here are the services open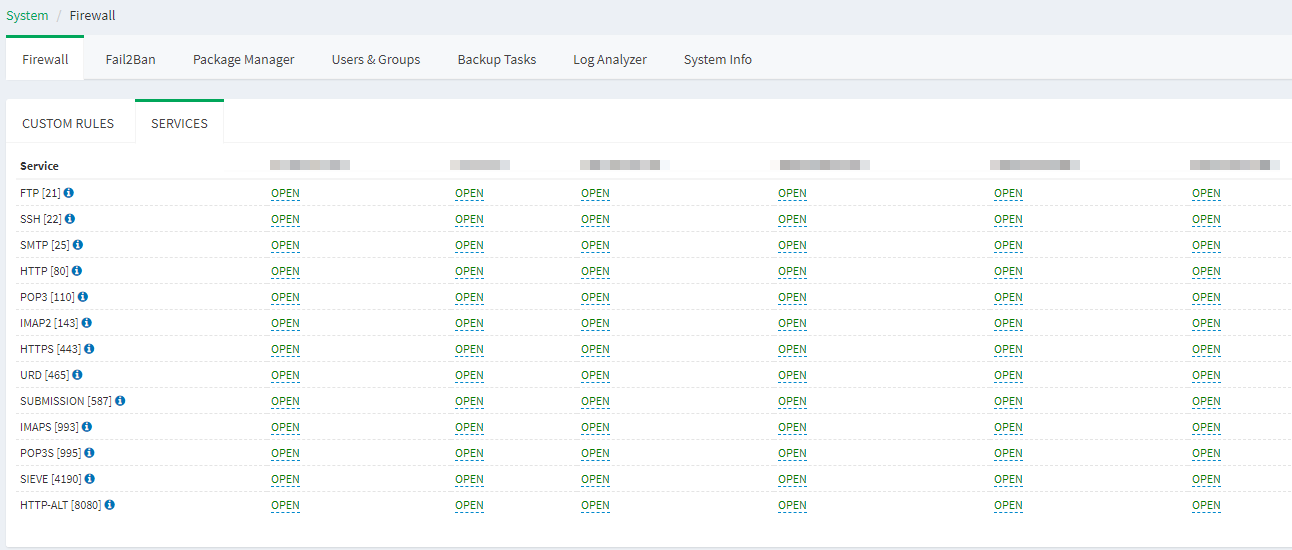 Custom Rules

Version number: 437
Ubuntu 16.04.5 LTS
am I missing something here? — I just want to unable ufw with a working services ports.