TinyCP Roadmap
Last time we were not very active, but I'll try explain why.
First version of TinyCP was an experiment for our internal use.
We shared it to see if the people would like it.
Many users started testing and using it so we decided to go further.
First big change is the change of technology.
We decided to abandon the PHP version and use Mono + ReactJS.
We need to make panel faster, more secure and more independed on platforms.
"Mono" - gives more supported platforms and allows us to use background processes.
"ReactJS" - gives us more independent on browsers and also allows to split to the backend and frontend.
"ReactJS Native" - gives possibility to manage many servers at once via one native applications.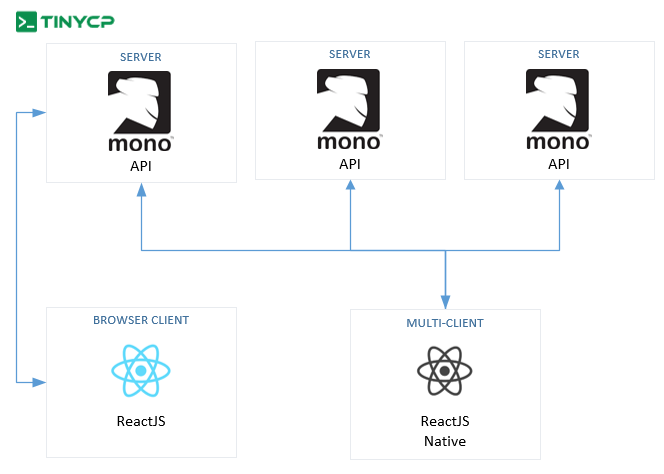 We do not plan to evolve current version of TinyCP.
Until we release new second version, this one will be free.
We take into consideration many suggestions and solutions you all gave us.
I hope we'll release an early version in next two months, but no one know how long will it take :)
More information soon.